April 18th, 2011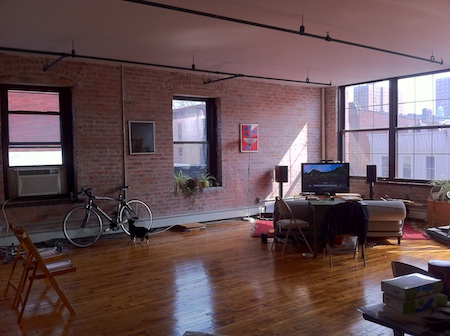 Hey everyone. I'm relocating to San Francisco, temporarily, for the summer (possibly a little longer), so I'm looking for someone to sublet my loft. It's a large, 1200sf loft condo with huge south-facing windows, solar power (reduces power bills), free laundry room in basement, bathroom with clawfoot tub, and convenient access to the 4/5/6 and 2 trains. It's an open plan loft with two walk-in closets and a bedroom and a huge open living room and kitchen area in a brand new, converted industrial loft building in the Mott Haven neighborhood of the Bronx, the closest part of the Bronx to Manhattan, an area where artists and others have been moving. Our building itself has artists and musicians along with other folks. It's a very warm, friendly building, with easy access to the city, about 15 minutes by 4/5/6 to Grand Central and 20 minutes to Union Square (basically anywhere on the east side of Manhattan is easy to get to — the west side is another 10 minutes, typically, to get cross town on the L or 7, or 9 blocks from the 2 which goes to the Upper West Side).
I'm looking for someone to sublet from June through August for $1850/month, the exact end date is negotiable (can be a little earlier or later), or alternately someone who would swap their San Francisco apartment (of any size) for those same dates. I have two cats who would either stay here (to be taken care of by you) or come with me to San Francisco.
The building is dog and cat friendly. The neighborhood is mostly low income and not super gentrified yet but it has plenty of local shopping and restaurants. There are a few restaurants catering to the local artist/professional crowd, however. There's an art gallery on the first floor of our building. It's pretty safe, crime rates are down to about the national average, even though in the past it was a fairly dangerous neighborhood, 15 years ago: major crime is down 90% from the early 90's.
The rent includes heat and gas, but not electric (however electric bills are lowered somewhat by the solar panels, typically $60 or less even at the peak of summer). It's wired for cable internet and satellite TV; if you'd like to take over those for the duration of your stay, internet is $50/month, and DishNetwork is about $85/month. I can also suspend one or both of those during your stay, if you don't need one or both.
The apartment is furnished with flat screen TV, couch, bed, dining table, kitchen, dishwasher, fridge, pots, pans, microwave, toaster oven, etc.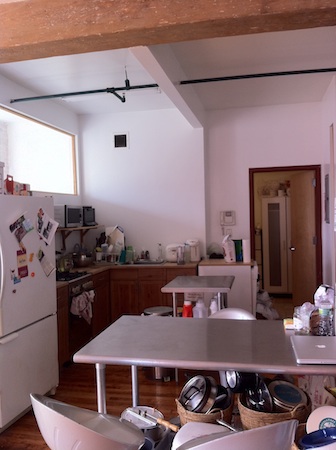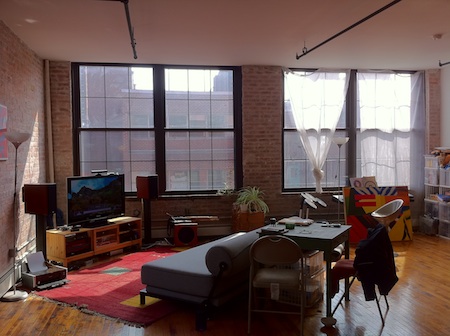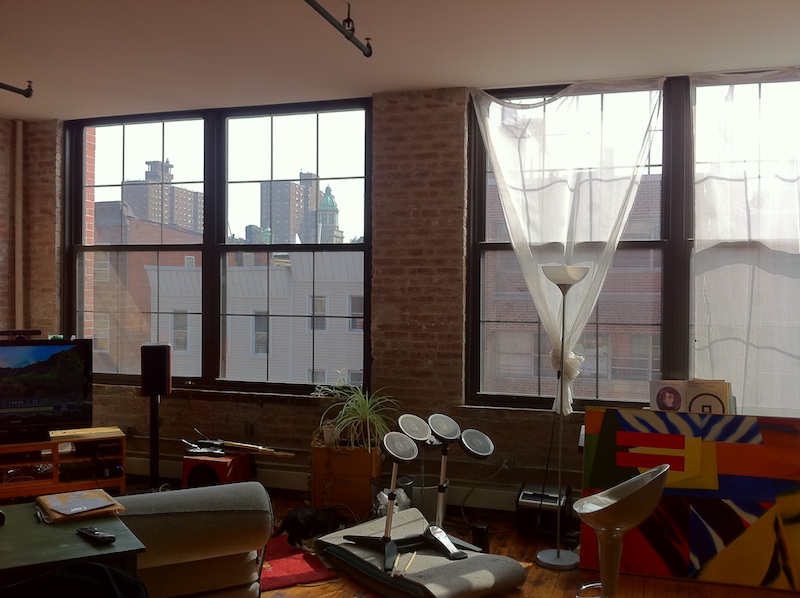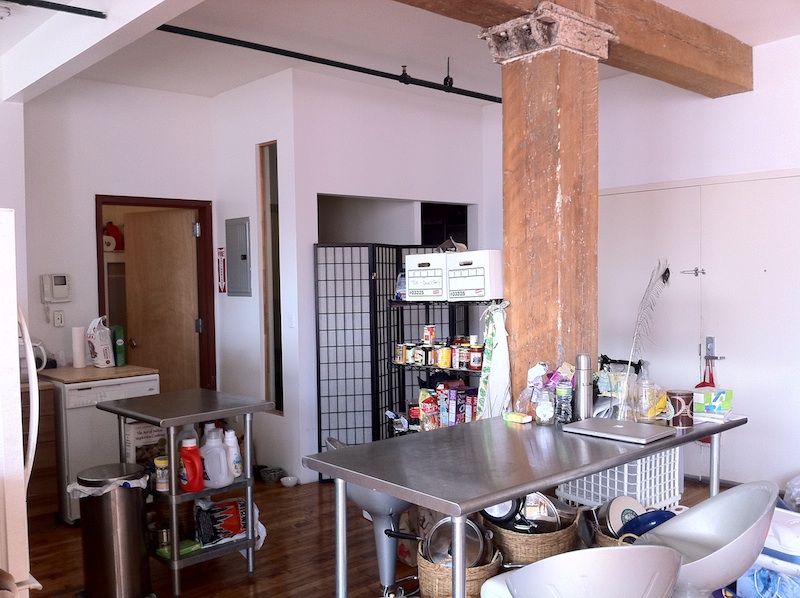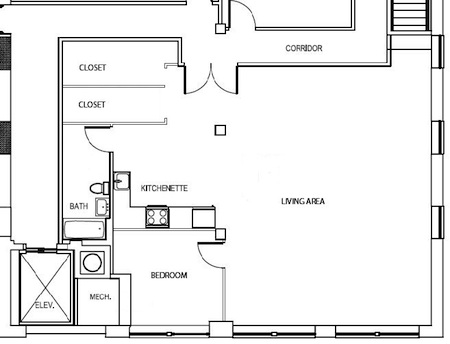 permalink
|